Our brains
Jolanta Gužaitė – Quintus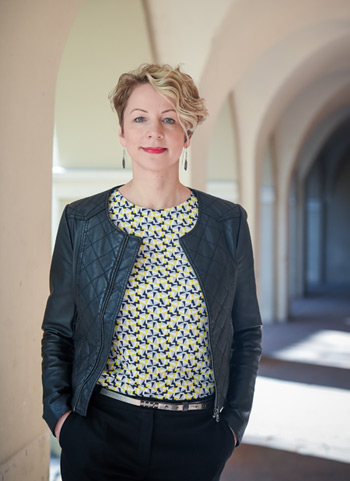 Reputation communications & branding consultant, with a specialty in political communication and social responsibility, the founder of Brainshop & lecturer at Vilnius University.
Jolanta was Adviser to the President of Lithuania Dalia Grybauskaite in 2011 – 2016. She was part of the Press Service team with responsibilities of planning communication, media relations, visits in Lithuania, organising and implementing The Christmas of Books, celebration of Independence Day and other national initiatives.
Before joining the President's team Jolanta worked as communications consultant with business clients – Swedbank, Rimi, G9, Vapiano, also with Vilnius Municipality helping to promote investment projects at the international expo MIPIM. Jolanta has more than 15 years of experience in communications.
Jolanta is a fellow member of Lithuanian Public Relations Specialists' Association. She was Chair of the Board in 2010 – 2012.
Jolanta has joined the Board of the organisation Save the Children Lithuania in 2016.
Jolanta loves diving, books and she is very curious about artificial intelligence.

Reputation communications & media relations consultant, with a specialty in political, business and sports communication, co-founder of brainshop.
Communications, public relations, reputation building, management consulting and media relations advice has been Tomas' daily practice for more than 15 years.

Tomas has consulted such companies as IBM Lithuania, Philip Morris Baltic, Roche Lithuania, Compensa Life, Vilkyskiu Pienine, Toyota, BDC, as well as the professional unions of statutory officers and various political parties in Lithuania.

For several years he has been responsible for communication and media relations for the Lithuanian Tennis Union.

After graduating from Institute of International Relations and Political Science at Vilnius University Tomas began his professional career at The European Committee in Lithuania, which at that time had carried out negotiations on Lithuania's membership in the European Union. After Lithuania had joined the EU, Tomas turned toward the communications business.

The knowledge acquired during the studies and experience gained in the civil service have helped Tomas in planning and implementing projects together with the European Parliament's Information Office, the European Commission Representation in Lithuania, the Ministry of Finance.

IT, financial services communication, forming relationships with communities, social responsibility and reputation management, sports communication, crisis communication are the areas in which Tomas has accumulated the most experience.

A good film, a book, a couple of hours on the tennis court, a few days snowboarding in the mountains and a heated debate with his twin daughters who have just started their school are the best things to clear Tomas' head after a day filled with written press releases, estimated campaign budgets and presentations of communication and reputation management strategies.
Solution driven entrepeneur and eSolutions specialist by profession, Scuba Intructor by heart. From simple, straightforward websites to advanced and complicated systems.

Goal is to enable clients to maximise their productivity and online presence by providing the best eProducts and eServices for their business.

Tries to be underwater as often as possible.
Peter has been the Secretary of the European Business Network (EBN) since its inception in 2007. It's the initiative of the Ambassadors of Austria, Belgium, Croatia, the Czech Republic, Estonia, Ireland, Latvia, Romania and the Netherlands, bringing together their business communities in Lithuania.